Imaginary Exits Asks "What is the Truth?
Tickets are now available for our Inagural show, Imaginary Exits. They can be purchased in advance from Brown Paper Tickets.
There's something for everyone in this fast paced farce written and directed by local playwright Eric J. McAnallen. The comedy keeps coming whether it's slapstick, word play or outrageous situations, the cast's antics are guaranteed to keep you in stitches.
Imaginary Exits tells the story of Allen Trehern, a young writer from Pittsburgh whose imagination, Alex, takes form in his living room and discovers he cannot leave.
Starring Michael Guantonio as Allen and Bruce E. Travers as Alex, our show explores the blurry lines between imagination and truth, between the good things we would like to have happen and the crappy things that often do happen.
To get Alex back home, Allen and Alex must navigate a gauntlet of obstacles ranging from Maxine, Allen's overbearing boss (Gale Hauck) who is pressuring him to complete his assignment; Susan (Danielle Jacobson), Allen's estranged girlfriend who just needs some space; Professor Heinrich (Carl Gross), a paranoid inventor who refuses to explain his invention even though he wants a user's manual written for it; and figments of the imagination (Lisa Herter, Eric McAnallen, Gale Hauck and Daniel Jacobson) who keep showing up at the most inopportune times and making life more difficult for Allen.
Will Allen ever face reality? Will he get the girl back? Will Alex get to go home? Will he ever get his pizza? What's with the toaster and the trumpet?
For answers to these questions and more, you'll have to come and see for yourself.
May 12, 13 and 14 at 7:30 PM.
Tickets $10 - General Seating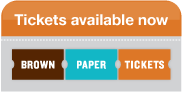 Driftwood's Next Production is in Planning
We at Driftwood are in the midst of planning our second show for 2016 to be performed in late November or early December. For this show, we have selected a comedy by CMU Alumni, Nicholas Wardigo entitled Pillowfights on Zeppelins (A Christmas Story). This is an amusing tale of archeologists in Greenland who discover what may be the remains of Santa's Workshop. Telling you any more would just be giving away the fun.
Being the gypsy theatre company that we are, our first challenge will be to procure a venue for the performances.
Once that is done, audition notices and performance dates will be forthcoming. This reindeer can hardly wait.